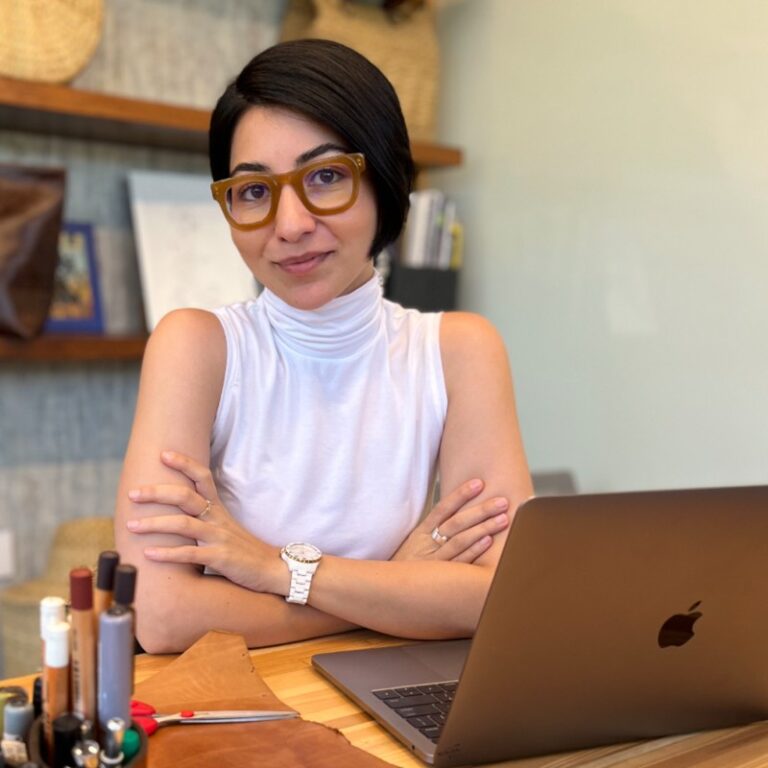 Sustainability, Product Development
Saida Badeyan is an Armenian entrepreneur who is a founder of Tern River and advisor on the board of Quercus. Her Designs are inspired by Nature and use sustainable materials like Neem wood, Vegetable tanned Leather, Bamboo, Water reeds, Lotus stems, Cotton and Linen fabrics which are hand woven.

She is passionate about protecting the environment and her brand reflects her commitment to sustainability. Her interest in the east was aroused during her university years where she graduated in oriental studies.

She collaborates with Indian products and accessory designers and companies, utilizing their resources and knowledge to help create products that can be sold internationally.

Having graduated in oriental studies at the Yerevan State university , Saida is proficient in Armenian , Russian and Turkish languages along with English as a language of communication.